What's Up – April 11th 2019

Welcome to What's Up Gears fans! We're here to bring you the latest and greatest news, community content and more from the Gearsiverse.
Here's What's Up this week in Gears:
Our Versus Easter Event 'Bunny Hunt' is back
All Versus Playlists are now 4XP!
The Gilded RAAM Challenge Continues
Coming Up In Gears 4
---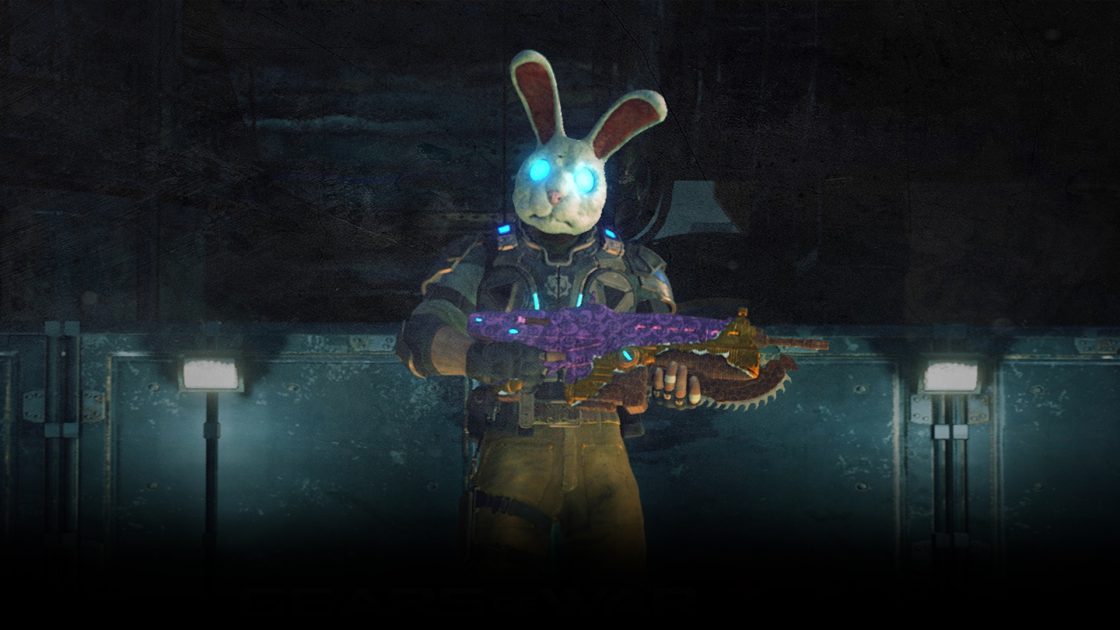 EASTER EVENT
Time to crack some chocolatey domes with the return of our Easter Celebrations, now live in Gears 4!
4XP Versus
4XP is now active in all Versus Playlists! If you're on the hunt for your Gilded RAAM, there's never been a better time to chase that next Re-Up (or two!).
Bunny Hunt
Channel your inner Elmer Fudd in our Gears twist on Easter.
Bunny Hunt is a Guardian variant that arms everyone with a Longshot, OSOK style. Land a headshot for the payoff of some gloriously chocolatey blood splatter!
Speaking of headshots, Guardian Leaders in this variant are sporting a (slightly creepy) Bunny Head. Keep an eye out for those big Bunny ears sticking out over the top of any low cover!
Easter Emblem
By popular demand, we are making the Easter Emblem available this coming Easter Weekend! Claim your Easter Emblem by logging in between April 19th – 21st.
The Versus 4XP Bonus and the Bunny Hunt Playlist are live now in Gears of War 4 until Monday, April 29th.
THE GILDED RAAM CHALLENGE
There's just under two months left on the clock to complete the Gilded RAAM Challenge to earn him both in Gears 4 now AND in Gears 5. If you haven't got started yet, make sure to check out our official announcement here for all the details.
Over the past few weeks, we've also received a small number of reports of some issues related to the RAAM Challenge. Unblocking impacted players is a priority for us at the studio, and we're working with the Xbox Platform team to assist us in our investigation with stuck Challenges. Here's a list of known issues we're looking to address as soon as we can:
Completed Gilded RAAM Challenges will not unlock despite the requirements being fulfilled
Gilded RAAM Challenge tracking will not progress, or progresses intermittently
Very rarely, completion of all three Challenges will not award the Black Phantom Weapon Skins or, even more rarely, Gilded RAAM
PC Players are unable to track progress in the Xbox App (this does not prevent completion of the Challenge). We are currently investigating a possible solution outside of the app for PC.
As a first step for any of these issues, we recommend trying the following steps:
1. Wait 72 Hours
Sometimes tracking will not instantly update even though progress have been logged. Please allow up to 72 hours for progress to be correctly updated.
2. Hard Reset Your Console
Fully reset your Xbox by holding the power button until the system fully powers off. Reboot the console, sign in and then reboot Gears 4.
3. Open your NAT
Go to your Network Settings and Test for Xbox Live Connection. If you are on a Moderate or Strict NAT, opening the necessary Xbox Live ports has resolved the issue for some users. Find a list of the ports here.
If you are still experiencing issues after trying these steps, please contact our official support channel on Twitter (@CoalitionGears) for further assistance.
This Week in Esports
---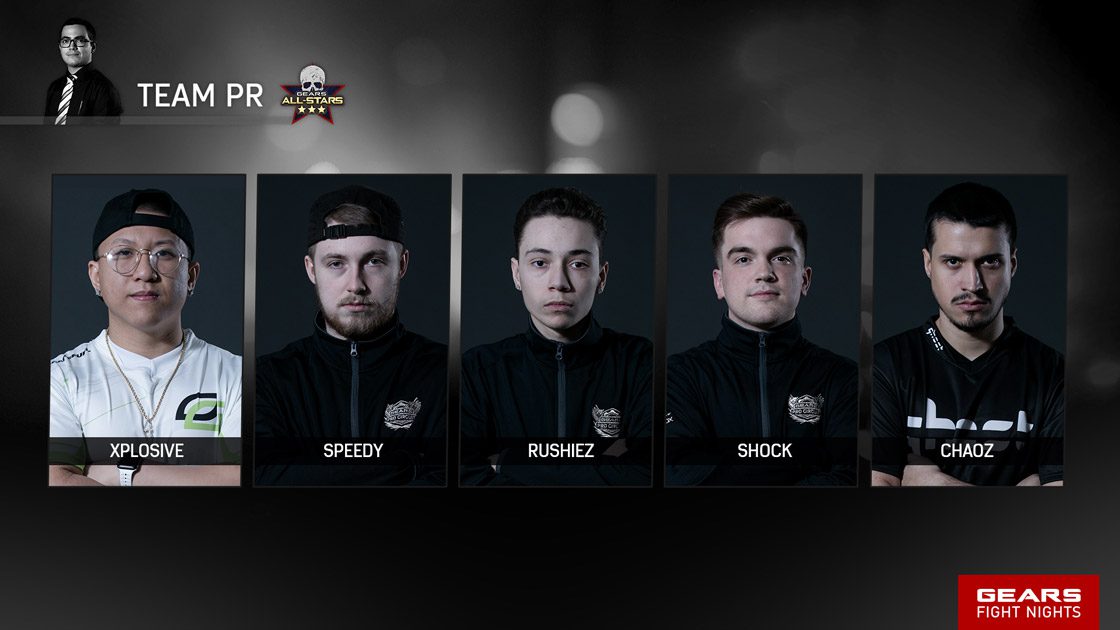 This week's Gears Fight Night featured the second wave of round robin All-Star matches to determine which teams would move onto the grand finals in next week's Season 2 finale. With Team PR being the only squad going into week two without a loss, though having only played a single game, it was still anyone's to win.
Team Ryan, the only team going into the second week without a loss, kicked things off by just edging out Team Colin on map two to take their series behind a 2-0 map count. With the first match being a lot closer than the final map tally would suggest, it was looking like we were in for another night of close matches as Team PR got set to take on Twitter-favorite Team Blaze.
This would not be the case, however, as Team PR would go on to make quick work of Blaze's hand-picked squad, only dropping 2 rounds throughout their series. Now boasting two wins and still no losses, that was enough for Team PR to punch their ticket to the grand final despite having one more match to play against Team Ryan. Team Ryan, on the other hand, still had some work to do, going in 1-1, but holding a win over Team Colin and a superior map-record over Team Blaze.
After a quick, 7-3 map one it was looking like Team PR was going to run away with another match, but Team Ryan would come out swinging in the second frame and eventually edge out Team PR in round 13 to punch their ticket to a re-match with Team PR in the finals next week. Although Team PR would take the third map 7-3 to finish round robin play undefeated, and therefore could be considered the favorites going into the grand final, Team Ryan's show of force this week means next week's match could really go either way.
In addition to the Gears Fight Night All-Stars Grand Final, next week's show will also feature the Pool Play draw for the Gears Pro Circuit Boston Open, set to take place April 26-28 at the Hynes Convention Center in the heart of Beantown.
Tickets are still available for the finale event of Season 2, and with a $300,000 main prize pool and a $20,000 2v2 Gnashers Only side tournament for attendees to enter, you are not going to want to miss this.
Are you part of a European team and interested in attending the event? Good news – two travel spots are up for grabs via this weekend's Last Chance Qualifier. Sign up now at http://gamebattles.majorleaguegaming.com/xboxone/gears-of-war-4/tournament/eu-last-chance-qualifier-04-13 and don't miss your chance to represent EU at the final event of the season.
Come In, Control
---
Don't forget we're live every Thursday at 3PM PT/ 6PM ET for our latest Weekly Coalition Developer Live Stream! Drop by to claim your next Workshop Weapon Skin, ask us your questions and hang out over some Gears.
This week, Versus Design Manager Jonathan Taylor will be joining us as our special guest. See you there later today at https://live.gearsofwar.com
TC, out.