What's Up – May 23rd 2019
Welcome to What's Up Gears fans! We're here to bring you the latest and greatest news, community content and more from the Gearsiverse.
Here's What's Up this week in Gears:
4XP Versus and Horde begins Tuesday
Classic OSOK (Headshots Only) and Juvie Madness
New Gears Funko Pop! figures out TODAY!
Coming Up In Gears 4
---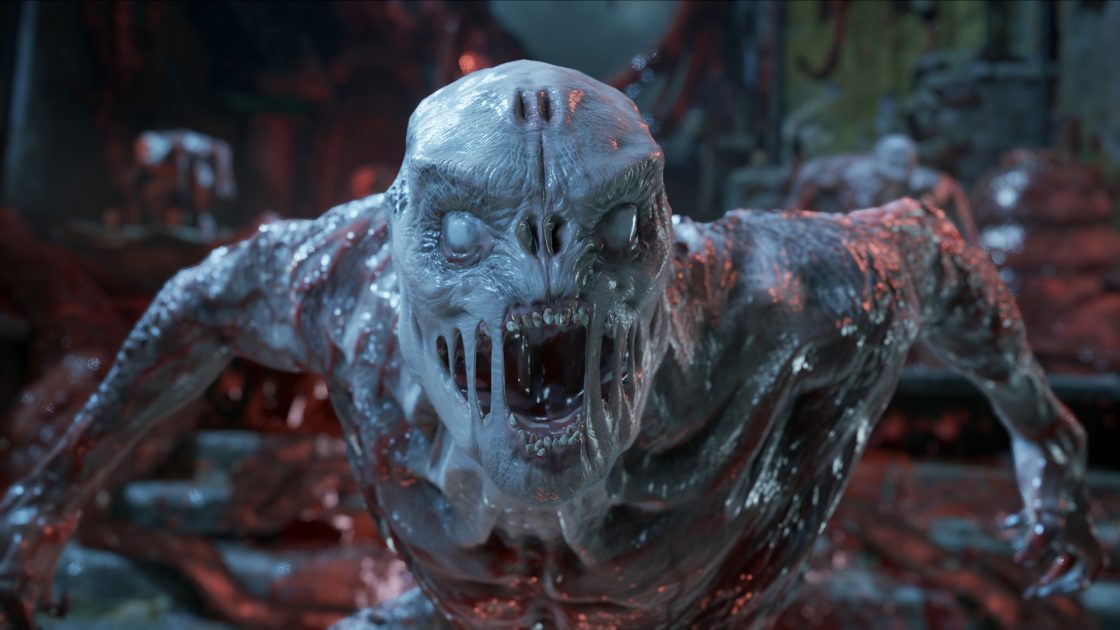 Upcoming Events
We know there's a fair few of you out there pushing to hit that Re-Up 10 so you can take Gilded RAAM with you into Gears 5.
The Gilded RAAM Challenge ends in just 17 days, so to help you out, we're turning on 4XP across Versus AND Horde for the remainder of the challenge period beginning Tuesday, May 28th! Read up on the entire Challenge here.
Next Tuesday, we're also switching up our Versus and Horde events available in Public Play too.
Versus
Golden Gun will be replaced with Classic OSOK (Headshots Only Mode).
Horde
Horde Mania will leave public matchmaking in place of Juvie Madness.
4XP will also apply to both playlists. If you'd prefer to get your 4XP Horde fix a different way, don't forget that EVERY Horde variant is available for use in Private Match by changing the Enemy List found in Match Options.
New Gears Funko Pop! Figures
---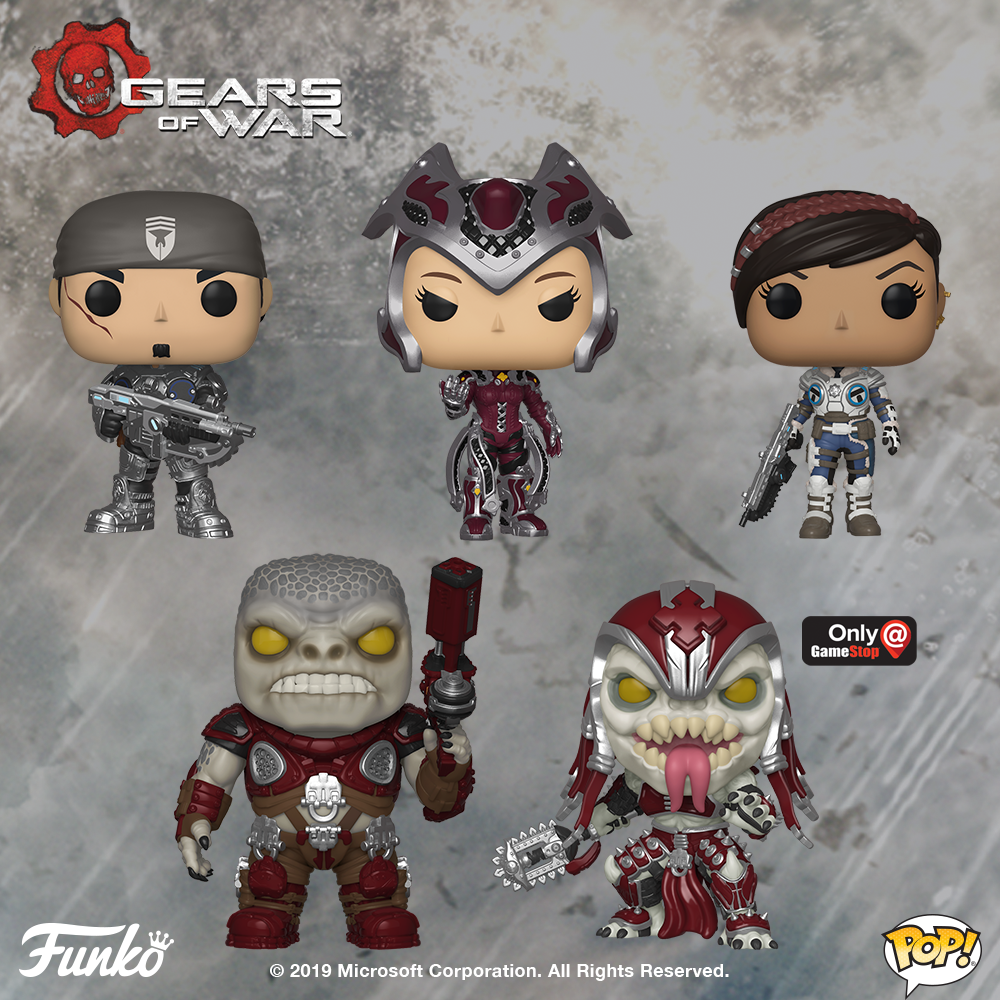 The latest set of Gears Funko Pop! collectibles is out now on store shelves!
Gears 5 Kait, Classic Marcus, Boomer and Queen Myrrah are waiting to be added to your Funko Pop! collection at your preferred Funko Pop! retailer. Skorge is also available exclusively through Gamestop.
Remember this beauty? The very limited run Gears Funko Pop! Collectors Box is available exclusively through Gamestop and has been flying off the digital shelves at pre-order (seriously, this thing went out of stock online!).
The good news is more Collector's Boxes are now available online or you can check your local Gamestop retail store to see if they have any in stock. Here's a reminder all the sweet goodness contained in the box:
Funko Pop! Figures
Marcus Fenix (Gold Dipped)
Skorge (Mono-Red Edition)
Queen Myrrah (Patina Dipped)
Anya (First Time Ever)
Swag
Gears Pop! Baseball Hat
Gears Pop! Physical Pins for Marcus Fenix, Skorge, Anya and Queen Myrrah
Gears Pop! Artbook
Come In, Control
---
It's Thursday, so you know what that means – it's time for another Gears Weekly Live Stream!
After our fun throwback run on Judgment last week, we're keeping it simple with some Gears 4 Lobbies, another round of not being answer your Gears 5 questions (yet) and giving away one of the last few Workshop Weapon Skins to add to your collection. We'll be live today at 3PM PT/ 6PM ET on https://live.gearsofwar.com!
See you there yeah?
TC, out.