What's Up – March 28th 2019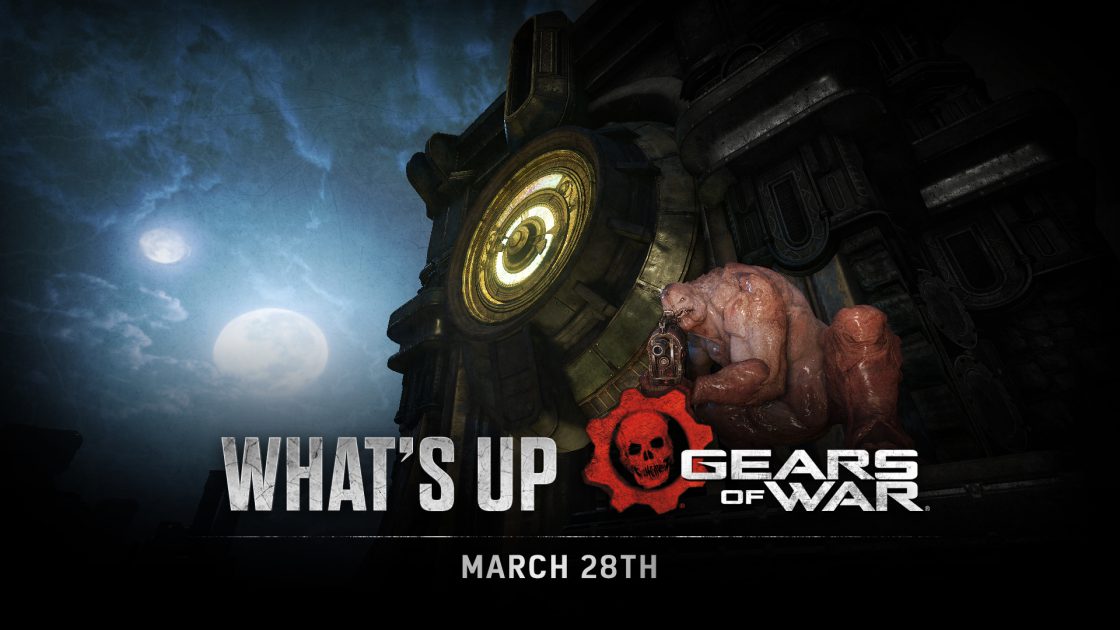 Welcome to What's Up Gears fans! We're here to bring you the latest and greatest news, community content and more from the Gearsiverse.
Here's What's Up this week in Gears:
The Gilded RAAM Challenge Continues
Next 4XP Featured Playlist: 2v2 Gnashers
Stay Frosty continues until Monday, April 8th
We're changing the cadence of What's Up releases
Coming Up In Gears 4
---
THE GILDED RAAM CHALLENGE
The Gilded RAAM Challenge has been underway for just over a week now and we're already seeing some of the most hardcore Gearheads out there picking up their Gilded RAAM to showcase in-game. If you've already made it, we salute you. If you're still on the road, you have months of time left. You got this.
If you haven't read our full announcement, we recommend you head here for the low down.
We have had some intermittent reports of some issues for players around the Challenge that our team are currently investigating. Here's what we're looking at right now:
PC Players are unable to track progress in the Xbox App (this does not prevent completion of the Challenge). We are currently investigating a possible solution outside of the app for PC
Certain Challenge(s) not appearing for a small number of players
Rarely, Gilded RAAM and the Black Phantom Weapon Skins are reported as not being delivered to a user's inventory upon completion of the Challenge
If you are experiencing issues, please contact our official support channel on Twitter (@CoalitionGears) for further assistance.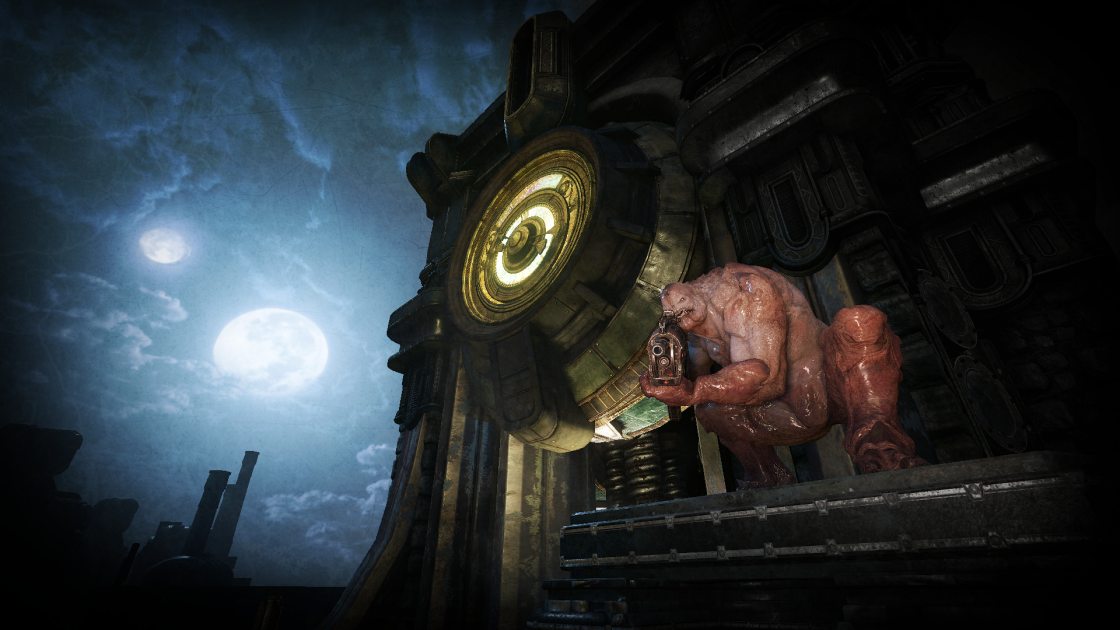 STAY FROSTY
Have you been having fun out there in Stay Frosty? We certainly have!
This high rifle damage pocket sniper cover based mayhem (phew!) of a playlist will be sticking around until Monday, April 8th for your ranged-combat-loving enjoyment.
FEATURED PLAYLIST
With 4XP back on the table after our big 5XP weekend, next week's featured playlist is none other than 2v2 Gnashers! Grab a friend and get some shared 4XP love in from this Monday through to Monday, April 8th.
This Week in Esports
---
This Week in Esports was highlighted by a stacked Gears Fight Night, which featured European and North American showcase matches, this week's NA 2K final, the All-Star draft, and the announcement of the Season Awards selection process for Season 2.
After a couple of lopsided showcase matches, which saw Cyclone (EU) rip through Cashout (EU) and Mazer Gaming (NA) dismantle Orlando Reapers (NA); top seeded OpTic Gaming took on Rise Nation in one of the best matches we've seen on Gears Fight Night this Season. Despite going down early, Rise, who have been progressively establishing themselves as a top contender since coming in second at the Gears Pro Circuit Columbus Charity Invitational in November, would manage to storm back to force a 13th and final round on the first map of the series. Like the rest of the first frame, the finale was back-and-forth, with the score showing 209-209 as the in-game HUD disappeared to close out the round. After a moment of suspense that felt like an eternity the final score came through showing, much to the dismay of Rise Nation fans, the Green Wall taking the victory by what would've had to have been a fraction of a second:
The action didn't let up going into map two, with the powerhouse squads trading rounds to go into the halftime reset tied 3-3. Unfortunately for Rise, however, Optic would kick off the second half firing on all cylinders, taking the first couple of rounds to claim an advantage that Rise would never be able to recover from on route to a 7-5 map two victory and yet another NA 2K title.
With the matches all wrapped up it was time for the Gears Fight Night All-Stars draft. Unlike Season 1, which had 4 players act as captains and pick as teams, this time around the picking was done by 4 of your favorite Gears casters/analysts. The rules were simple. First names were drawn to determine the draft order, then the picking began. Following the first round, the order would flip so the person who picked last in round 1 got to pick first in round 2, then flip again every round after that. The pool of players included the rosters for the top teams on the circuit, along with 4 players voted in by you, the fans. Each team had to have at least 3 NA players, 1 LATAM or EU player and 1 fan-voted player, and no team could have two members of the same team (ex. one team couldn't have two members of OpTic Gaming). After a very entertaining draft, the 4 All-Star teams were set: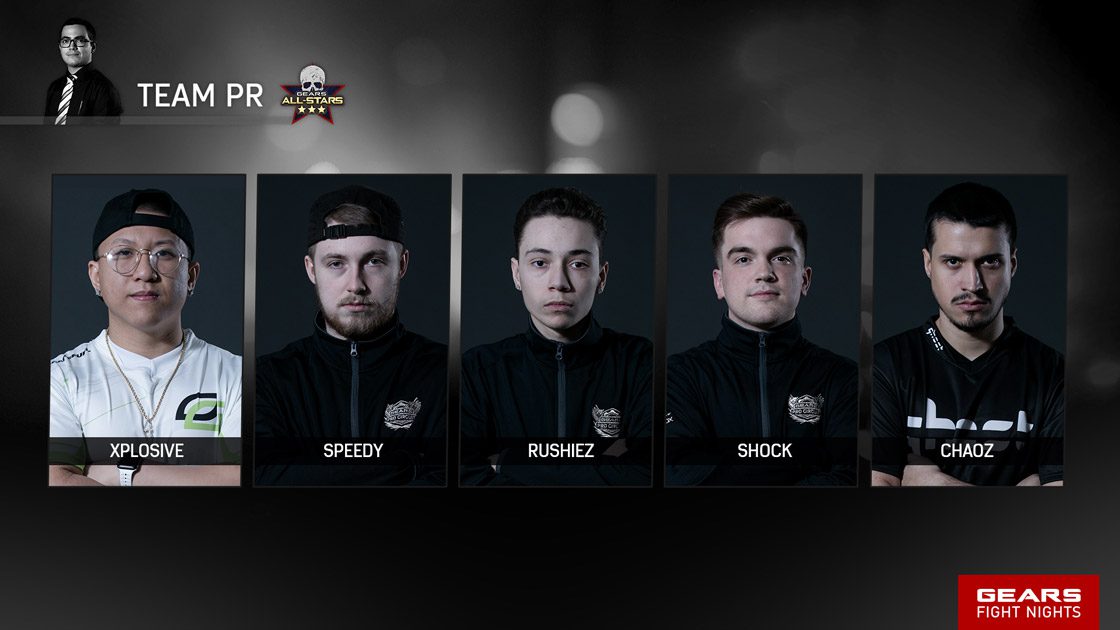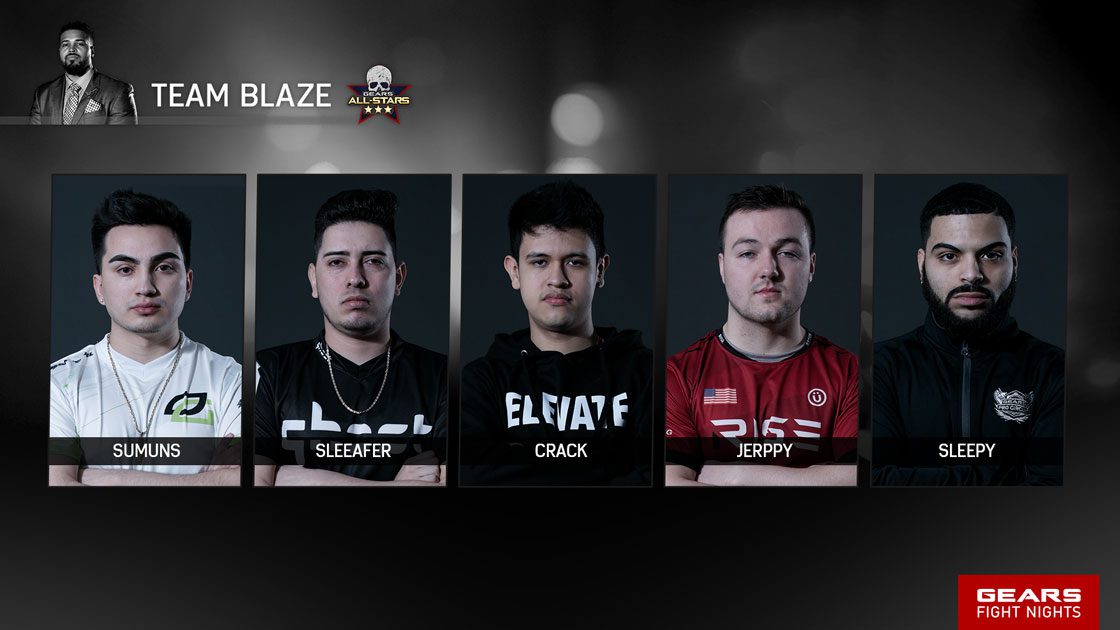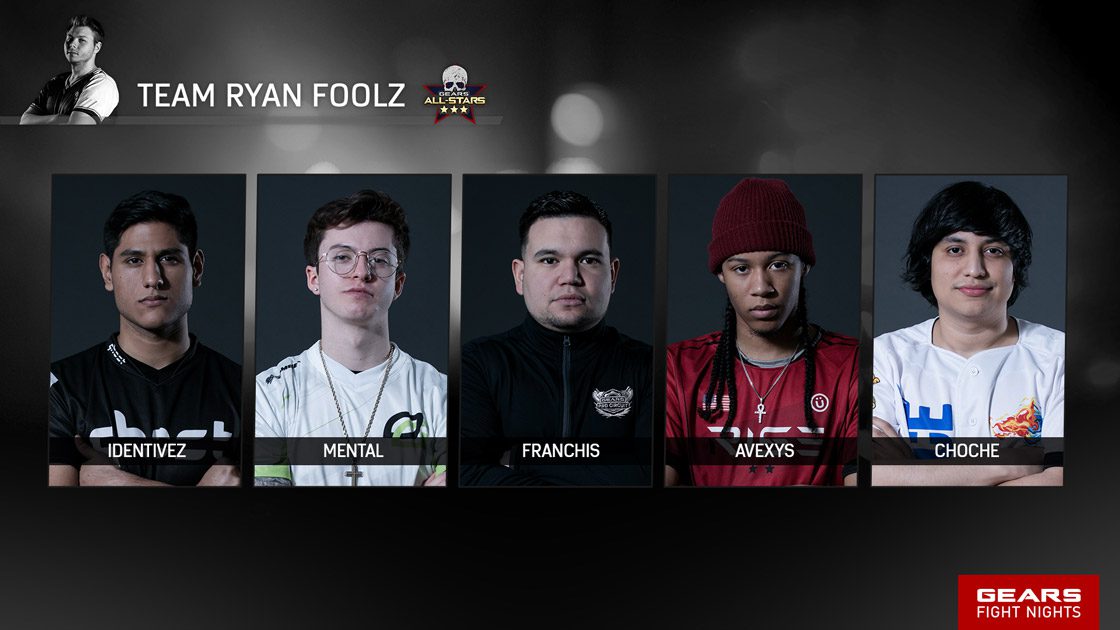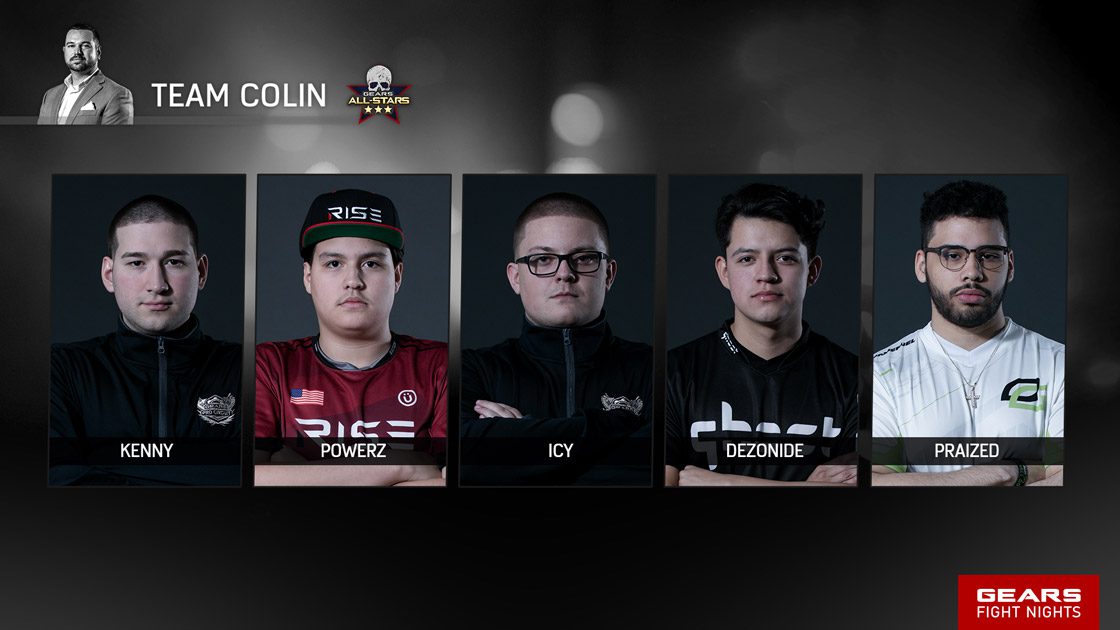 Next week All-Star action will officially kick off with the first set of round-robin matches. After each team has played the other teams once over the course of the next two weeks, the top two teams facing off the following week to see who goes home with the cash, and which caster goes into Boston with the bragging rights.
Come In, Control
---
Before we close out this week, we wanted to give you a heads up on the future of What's Up. We love bringing all the latest news to you every week but we also want to make sure What's Up is always worth your time.
With no new new content drops or major updates planned for Gears 4, we're going to now shift What's Up to a bi-weekly format until we have more to talk about (yes, that means Gears 5). We'll also be bringing back our regularly scheduled MOCG features with this change beginning next time out.
Don't worry though, there's still plenty more to come for Gears 4 with events, XP bonuses and some yet-to-be-revealed surprises on the way!
In the meantime, don't forget to join us later today at 3PM PT/ 6PM ET for our latest Weekly Coalition Developer Live Stream if you have questions you want answered or you just want to hang out and talk Gears! Oh and, of course, we'll have another Workshop Weapon Skin to add to your collection.
See you there later today at https://live.gearsofwar.com
TC, out.