What's Up – April 25th 2019

Welcome to What's Up Gears fans! We're here to bring you the latest and greatest news, community content and more from the Gearsiverse.
Here's What's Up this week in Gears:
Gears 5 Versus Reveal Dated!
Watch the Gears Esports Boston Open this weekend
Gnashers Only KOTH arrives Tuesday
New Art of Gears 5 Book Announced
Gears 5 Versus Reveal
---
It's Coming!
The world premiere Gears 5 Versus officially has a date. On July 13th – July 14th, eight of the top Gears teams from around the world will battle it out in a special invitational tournament on Gears 5 to debut it for the first time.
It's all part of the newly announced ELEAGUE Gears Summer Series: The Bonds and Betrayals of Brotherhood – a six-part event series focused on the stories and players behind the world of Gears Esports airing on TBS. The first episode will debut on TBS, Friday, June 14, at 11 pm ET/PT.
We can't wait for you to show you more. Seriously. This is Gears 5 reveal stuff! In the meantime, don't forget you can start your Gears 5 collection right now with the Gilded RAAM Challenge!
Coming Up In Gears 4
---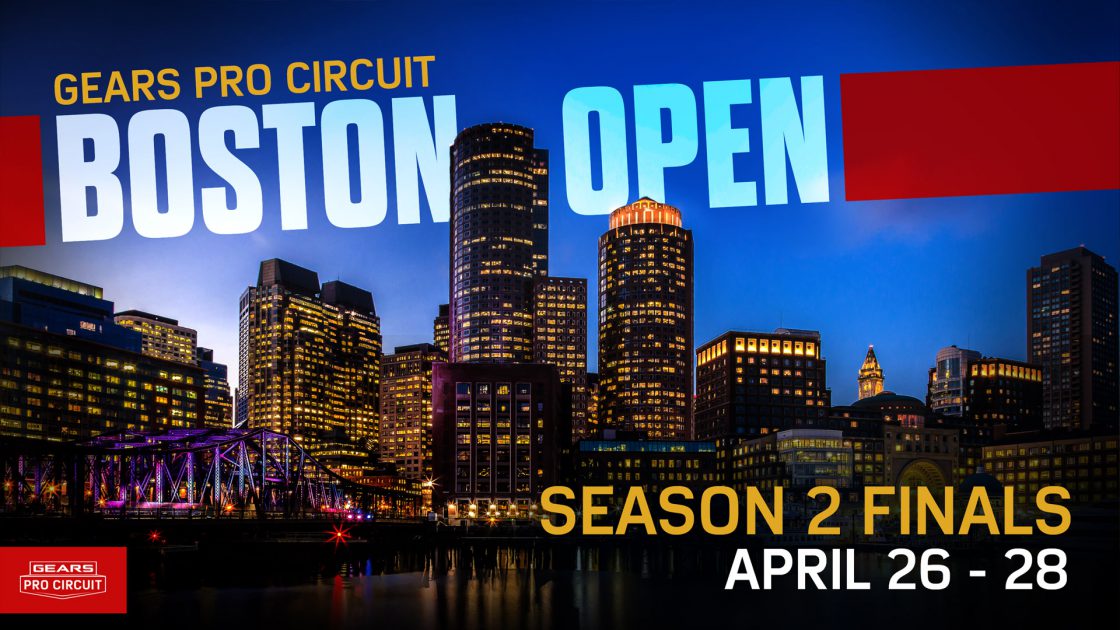 Gears Esports Season 2 Finals
Well this is it. The last EVER Gears Pro Circuit Championship Event to be held on Gears of War 4. What a journey.
We're headed to Boston to close out an incredible second season for Gears Esports and watch the best of the best fight it out to be the lingering memory of victory everyone carries into the ELEAGUE Gears 5 Summer Showcase Tournament.
Esports is a fantastic way to watch how players at the highest level move, communicate, shoot and make decisions in the most intense environment possible. If you've ever wanted to up your game, tune in for a while and you might be surprised just how quickly you pick up some new tricks.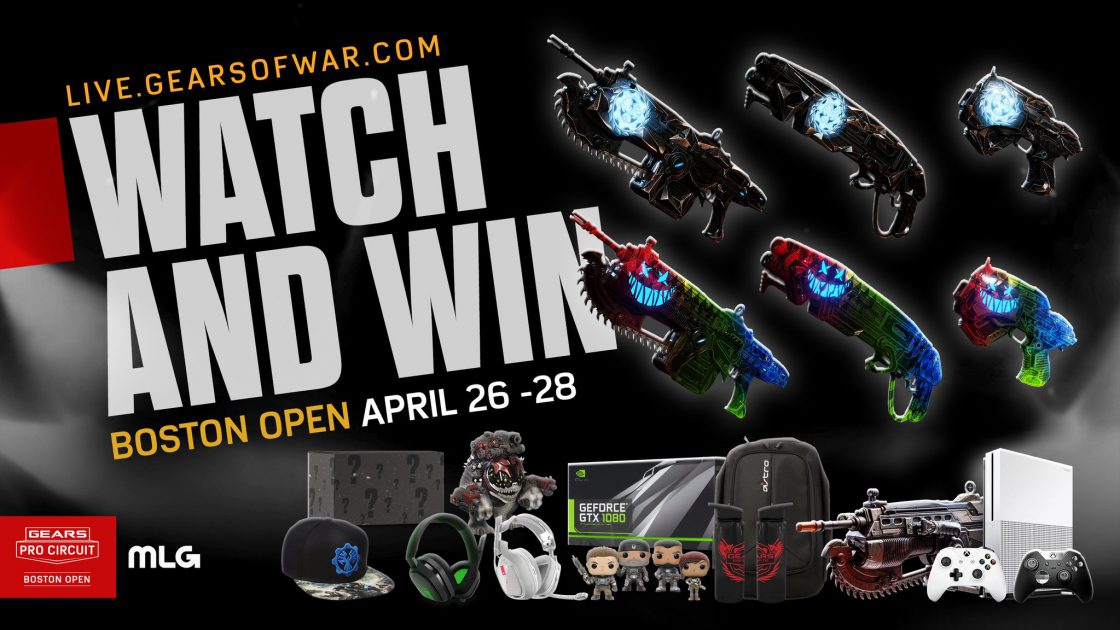 Whether you're there to learn or for entertainment, there's more brand new free weapon skins to claim just by watching all weekend. Feel your Diamond best with the Prestige set or like you've probably watched IT a few too many times with the Creepy Clown set. (We're not sure what we were thinking with that last one but it came out awesome right?)
Here's all the times we'll be streaming this weekend on live.gearsofwar.com
Stream Schedule
Friday at 11am PST / 1pm CST / 2pm EST
Saturday at 7am PST / 9am CST / 10am EST
Sunday at 7am PST / 9am CST / 10am EST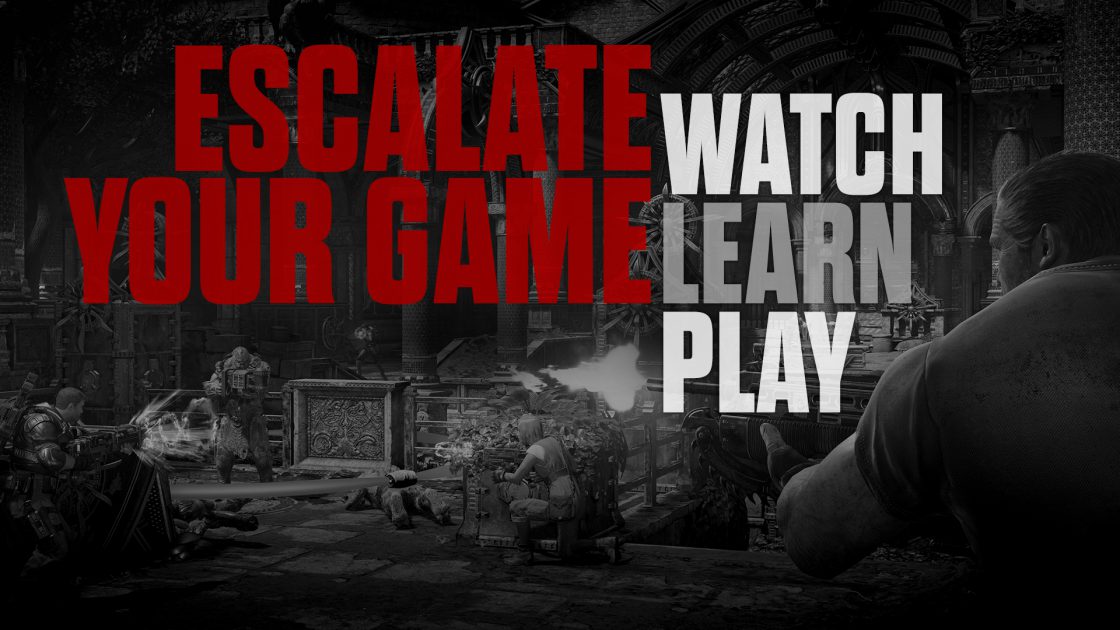 4XP CONTINUES
Every Versus Playlist is currently juiced with some sweet 4XP right now – and if you're looking to play Escalation a little more casually, Core Escalation is now also available.
Enjoy both 4XP and Core Escalation until Tuesday, at which point we switch to our next events.
NEXT EVENTS YOU SAY?
Yes! The carnage fest that is Gnashers Only KOTH (Competitive Tuning) will return alongside a slightly tuned-but-improved version of OSOK Horde beginning Tuesday, April 30th.
World Book Day
---
World Book Day has TECHNICALLY passed but we have so many exciting Gears books and comics coming up that we are officially extending it for this What's Up!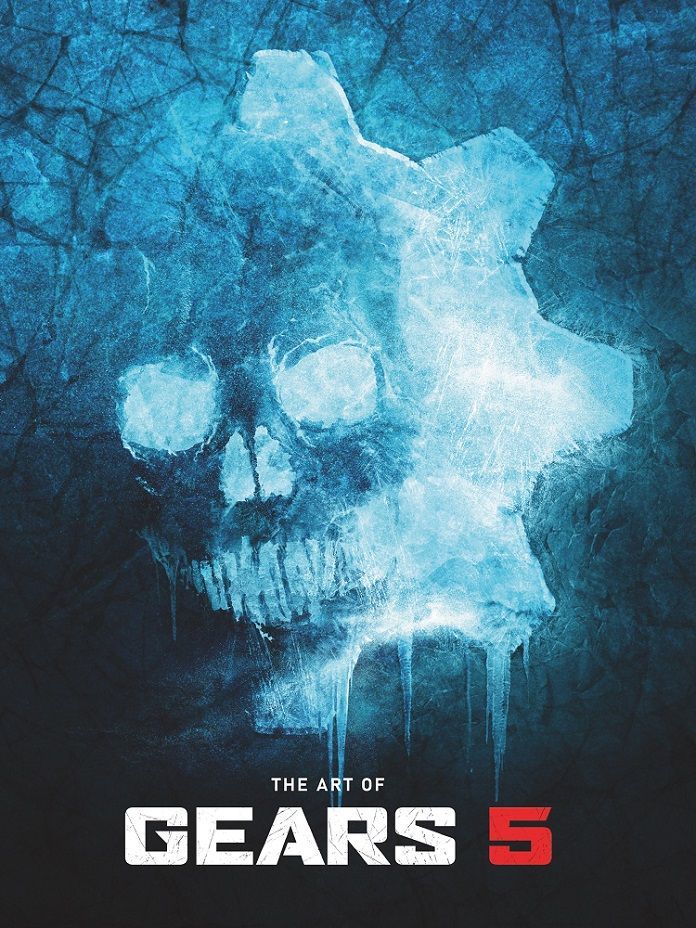 Freshly announced just a couple of days ago, The Art of Gears 5 from Dark Horse showcases the development of Gears 5 from the concept stages to final, beautifully rendered digital art!
The Art of Gears 5 will release alongside Gears 5 later this year and is available for pre-order now at retailers like Amazon and Barnes & Noble as well as at your local book store of choice.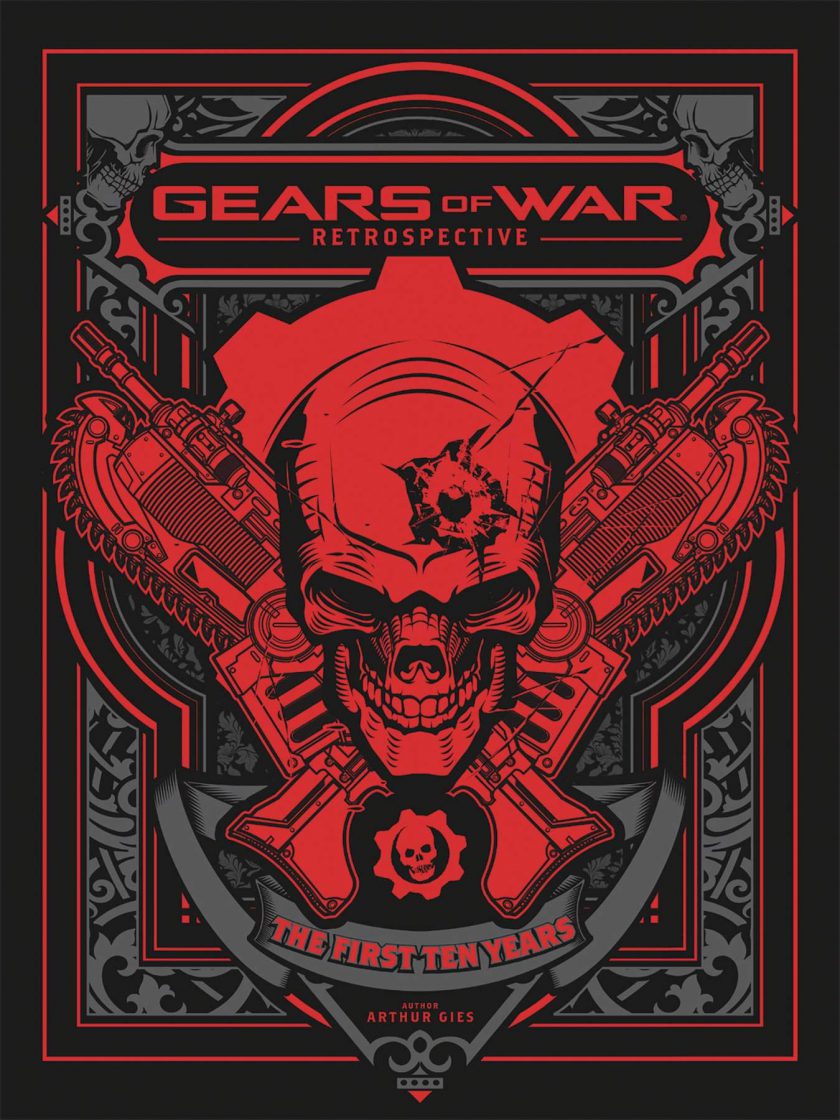 We're really excited about this one. In Gears of War: Retrospective, Arthur Gies takes you on a journey across the entire Gears franchise from initial development of Gears 1 right up through to Gears 5.
In this journey, you'll dive deeper behind the scenes on your favorite Gears games than ever before as we lift the veil on the creative and development choices that shaped one of the most successful Xbox franchises ever.
The story of that journey wouldn't be complete without insights and commentary from developers across the franchise's history including Cliff Bleszinski (Design Director, Gears 1,2,3) Rod Fergusson (Studio Head, The Coalition), Chris Perna (Art Director, Gears 1,2,3).
The Gears of War: Retrospective releases later this year and is available for pre-order now.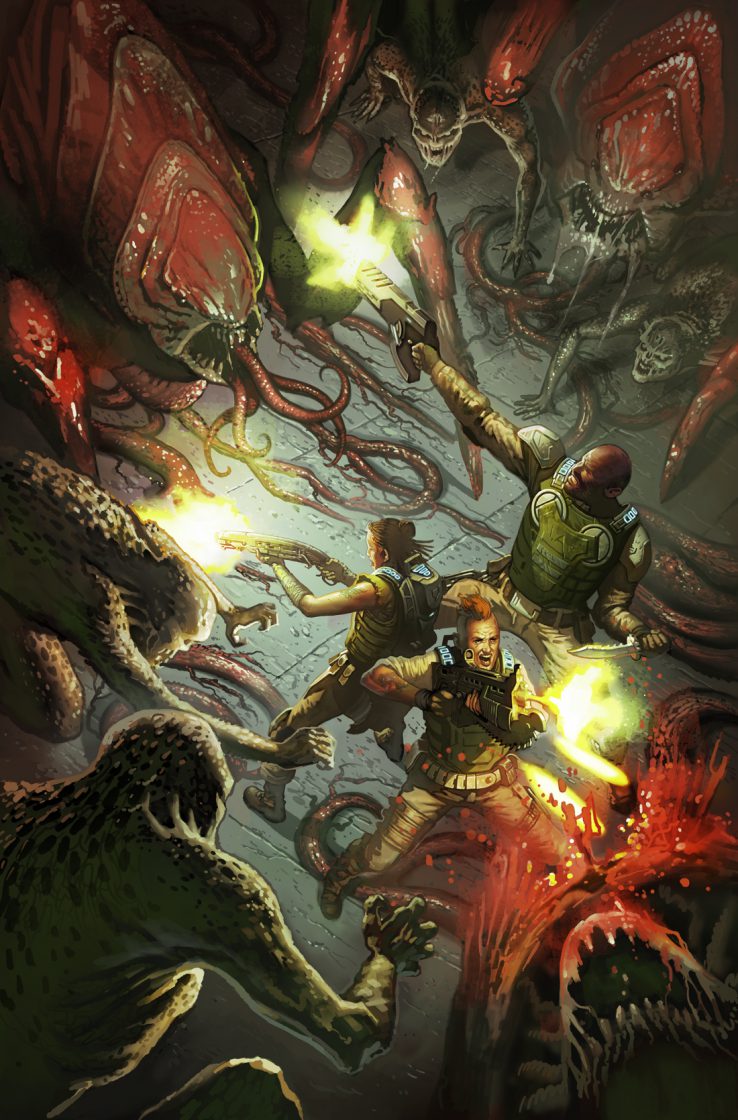 The next series of Gears comics is coming up fast with Gears of War: Hivebusters, releasing May 8th!
Written by returning Rise of RAAM author Kurtis Wiebe and featuring the artwork of Alan Quah (Dark Souls, Quake Champions), Hivebusters introduces a fearless new squad, racing headlong into a conflict like none you've ever seen! After successfully busting a Swarm hive on the remote island of Pahanu, this suicide squad will face their most dangerous mission yet — going after the Swarm that decimated the home settlement of one of their own!
You can get a special 6-page sneak peek at the upcoming first issue exclusively on Syfy WIRE. The Hivebuster comic series now available for pre-order at your favorite comic shop.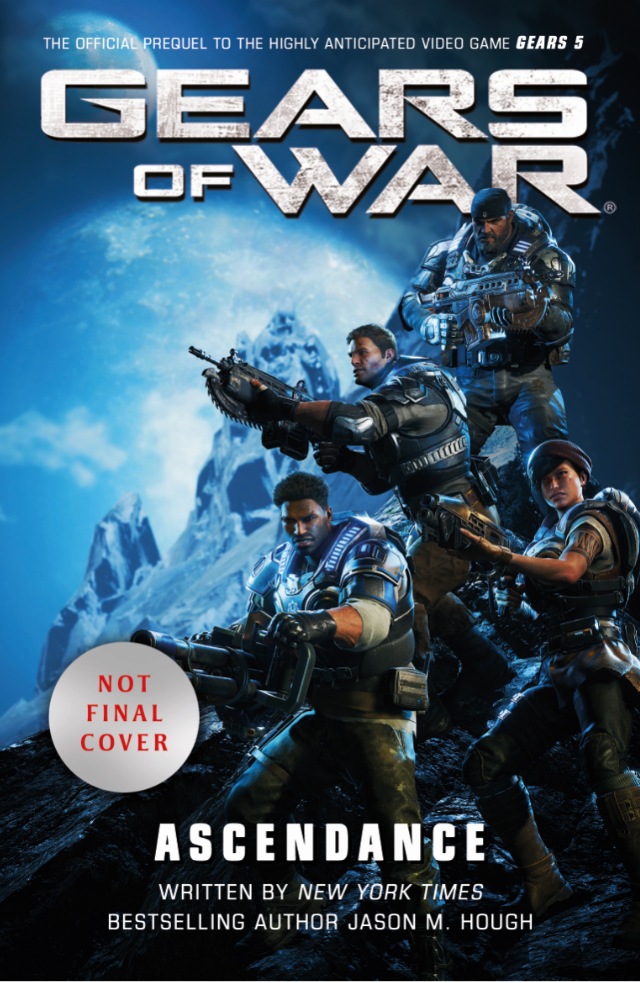 Not only is another comic series on the way, but so is new Gears novel Gears of War: Ascendance! Written by New York Times bestseller Jason M. Hough and published by Titan Books, the story immediately picks up from the dramatic ending of Gears of War 4 and follows the characters on a harrowing journey that will lead directly into Gears 5.
With the loss of her mother still fresh on her mind, Kait Diaz and the remaining members of Delta Squad fight their way back to New Ephyra to warn the Coalition of Ordered Governments of the imminent threat posed the Swarm. But without proof, the First Minister refuses to take action. The team must now embark upon a perilous journey to gather the evidence needed to combat this new nightmare that threatens to wipe out humanity across all of Sera.
Gears of War: Ascendance is coming in 2019 and will be available for pre-order wherever books are sold.
Museum of Community Glory
---
This is the Museum of Community Glory, our spotlight feature where we highlight some of the best creators and community members for Gears of War!
Candace is one of our most dedicated Gears streamers, with a 7 (!!) day per week Gears streaming schedule on Mixer filled with personality, eye-popping overlays and a whole lot of singing.
One of the best parts of being in Candace's community is her focus on interacting with her audience, from days dedicated to private lobbies with her fans to the bucket load of Mixer interaction buttons to spend your Sparks on. Candace sets a great example of what it means to be an interactive streamer that brings her community into the experience.
Not only is Candace streaming Gears almost every single day of the year, but she also owns this jaw dropping wall of replica Gears weapons. We love it (but we're also kinda jealous?).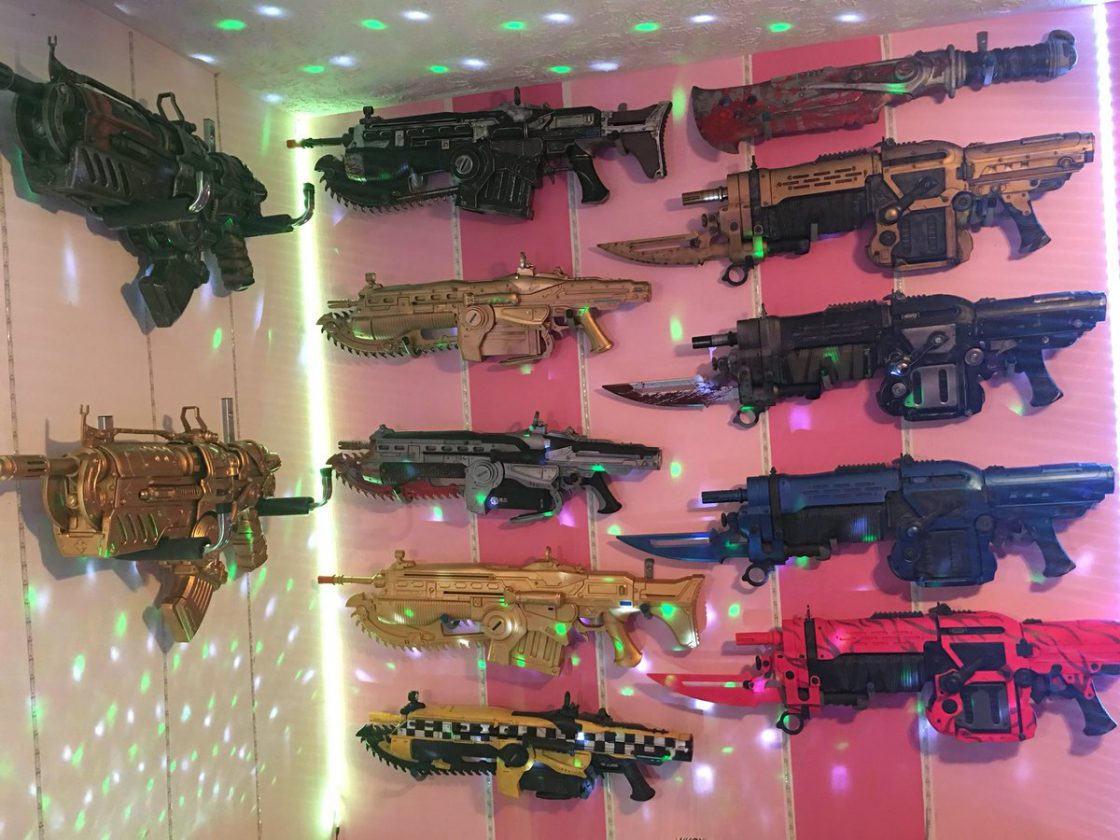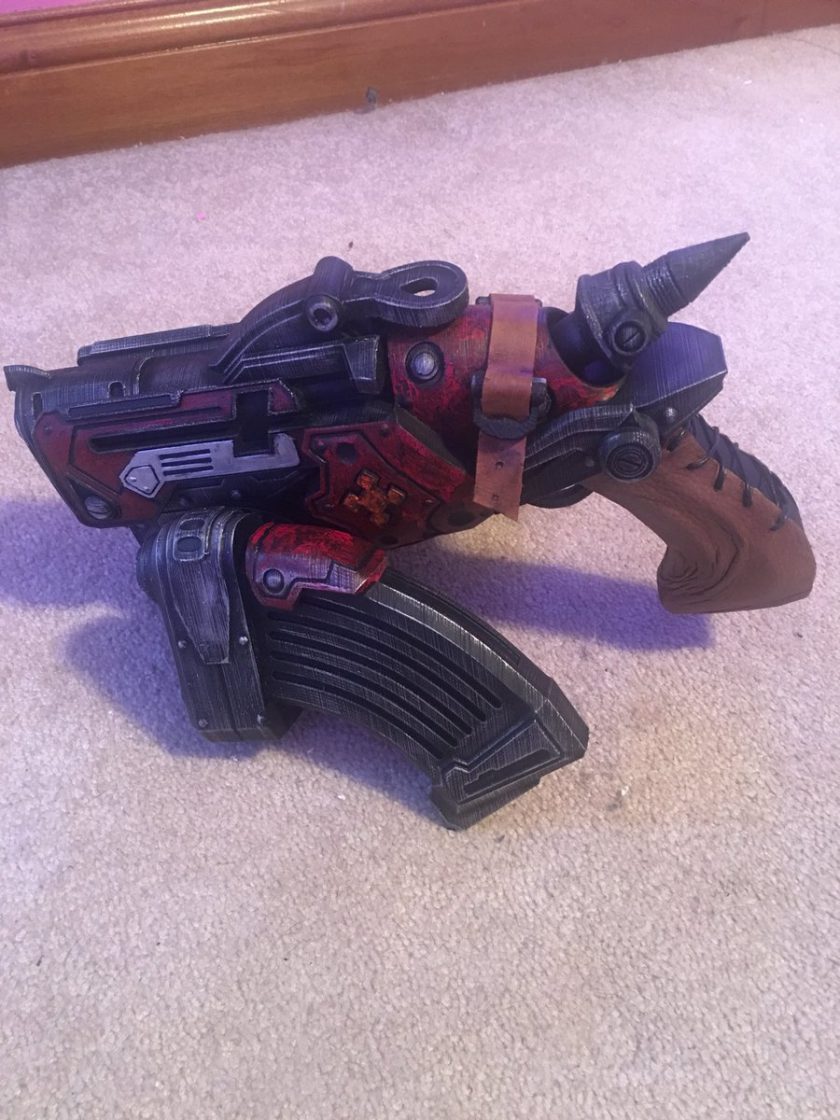 You can find Candace on Mixer, Facebook, Twitter and Instagram. Give her a follow! For being featured in MOCG, we'll be unlocking the TCA Commendation Lancer for Candace to showcase in-game.
Want to have a shot at being featured in our MOCG? Tweet @CoalitionGears with #WhatsUpGears and send us your best examples of your video creations, artwork or cosplay!
Come In, Control
---
That's all for What's Up this week! Join us this weekend for the final Gears 4 Pro Circuit event live from Boston all weekend. We can't wait for this one.
See you online at https://live.gearsofwar.com
TC, out.